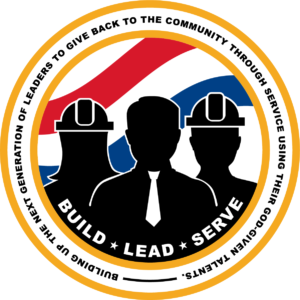 About
Nexen Construction has been providing exterior construction services since 2010. We apply durable and long-lasting exteriors of all types to residential, commercial and government buildings, which includes restaurants, offices, medical centers, schools and multi-family housing. We specialize in fiber-cement panels, composite metal panels, EIFS, and stone veneer, as well as various exterior systems, including but not limited to, wood cladding, insulation and furring, and rainscreen. Send us your bids and we do value engineering Servicing all of Pennsylvania and the surrounding states, the Nexen Team is known for being reliable, innovative, and having a good reputation with contractors.
Mission & Vision Statement
Nexen's vision is to continually innovate and lead our industry in next generation building solutions. The mission at Nexen is to use our platform to BUILD up the next generation of LEADERS to give back to the community through SERVICE of their God-given talents and abilities.
Core Values
BUILD– Building lifelong relationships. We value the people we work with.
LEAD– Leading with innovation and continual development. We are forward-thinking so we seek to grow, develop and innovate: individually, as a team, and in our field.
SERVE– Serving each other and those around us. We want success for each person on our team, the people we work with and the community around us.
What makes Nexen different
Extensive experience in the industry 
Up to Speed on Innovative Panel Systems 
High Customer Service rating
Network of Qualified Subcontractors and Trusted Suppliers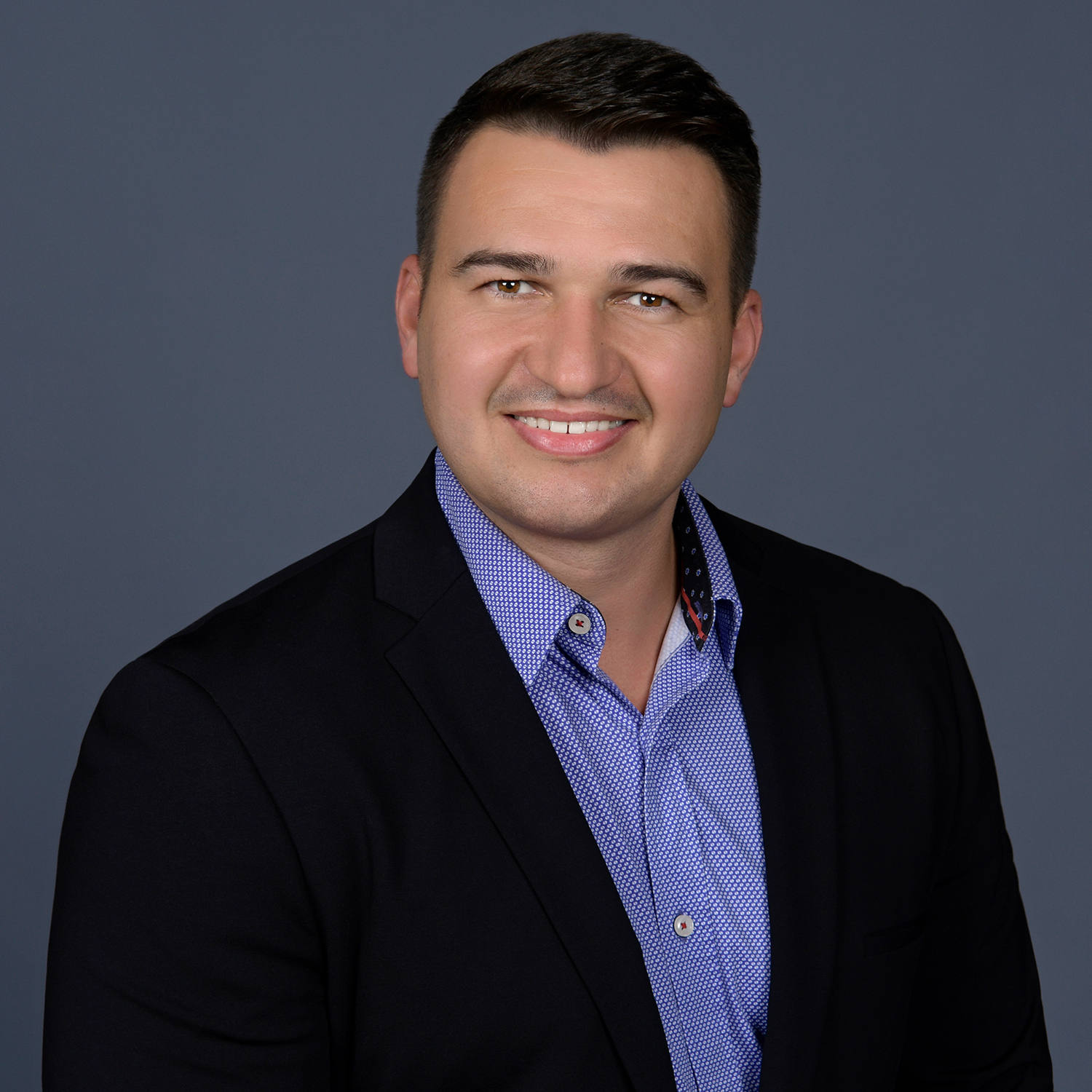 Eli Ace
President & CEO
As the President & CEO of Nexen Construction, I love seeing the organization moving towards the vision. "Uniting faith, business, and passion in all that I do'' – that's my mission. As a Senior Sales Executive, my focus is to bring our clients innovative product solutions.
I am fulfilling it by learning from the best, Christ Jesus, Whose leadership style is so powerful that it enables me to lead my team with all the guidance and encouragement necessary to achieve success. I am excited about what the future holds!
At the end of the long workday, I love nothing more than returning home to "The Ace Base" where my amazing family is waiting. They help bring meaning and purpose to everything I do!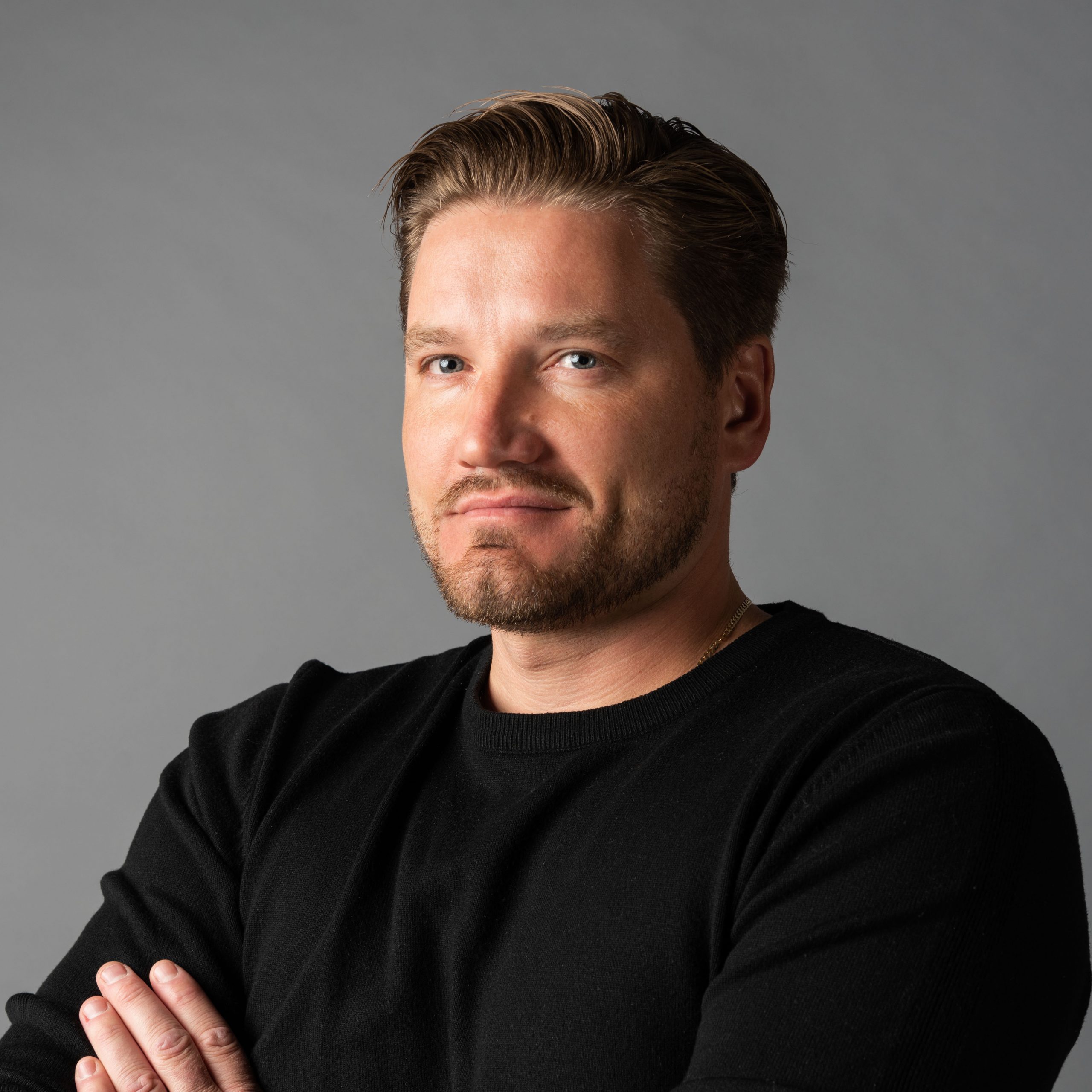 Vitaly Glushak
Vice President
My role as the Chief Operating Officer is to provide what the workers need, and effectively move the project forward. I combine my drive for success with my people skills. I like to provide incentives when I see the team working well, and enjoy the challenges that come from completing large projects. After a nice work day, I like to relax and prepare for the next day on the job.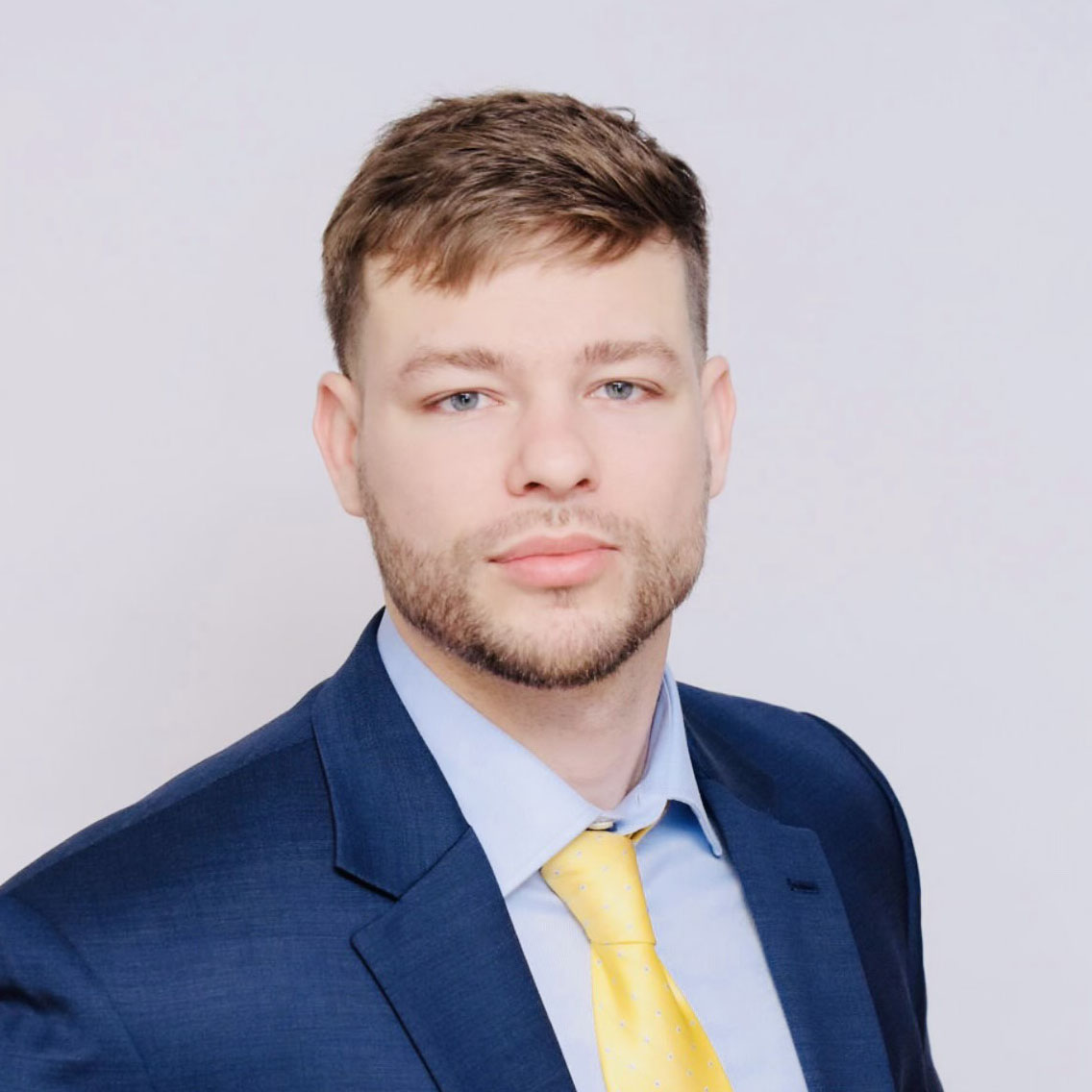 Mason Grove
Office Administrator
My name is Mason Grove. I joined Nexen as a laborer in 2019 and again in 2022 as an Administrative Assistant. My responsibilities include filtering through potential jobs for our company, sending them to our estimating department, and managing all receipts from various expenditures to send to our finance department. Prior to joining the Nexen team, I received an associate's degree in welding and fabrication, worked as a fabricator, and led soldiers as an active-duty sergeant in the US Army Airborne Infantry for 5 years. I work well in both individual and team settings and take pride in my work. In my spare time I enjoy outdoor activities, physical fitness and spending time with my son.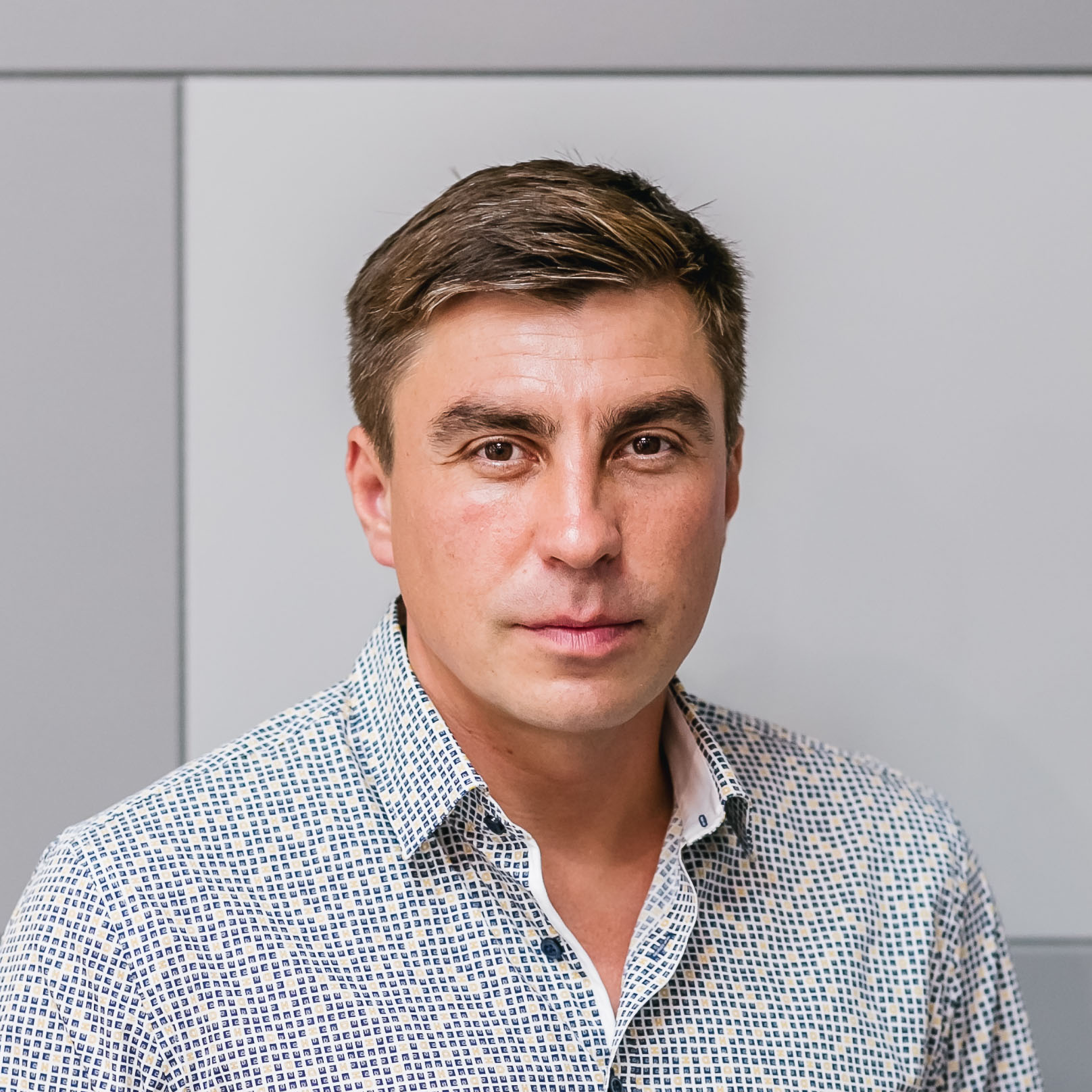 Vladislav Karabash
On-Site Project Manager
As a Crew Leader, I serve as the main point of contact for job-site operations. With more than 7 years of experience in a variety of trades, I lead by example, working side-by-side with my crews to achieve efficiency and quality with every project. Through daily "Toolbox Talks" and an upbeat approach, I ensure that the crew is not only prepared for a safe work day, but inspired to strive for personal growth. Back at the office, I am also responsible for maintaining and overseeing inventory and supplies at the Nexen warehouse. Working in construction provides me with two things I love: being outdoors and working with my hands. I rejuvenate by taking long hikes, relaxing on the beach, cooking for friends, and Netflix and chilling. I take true solace in living one day at a time.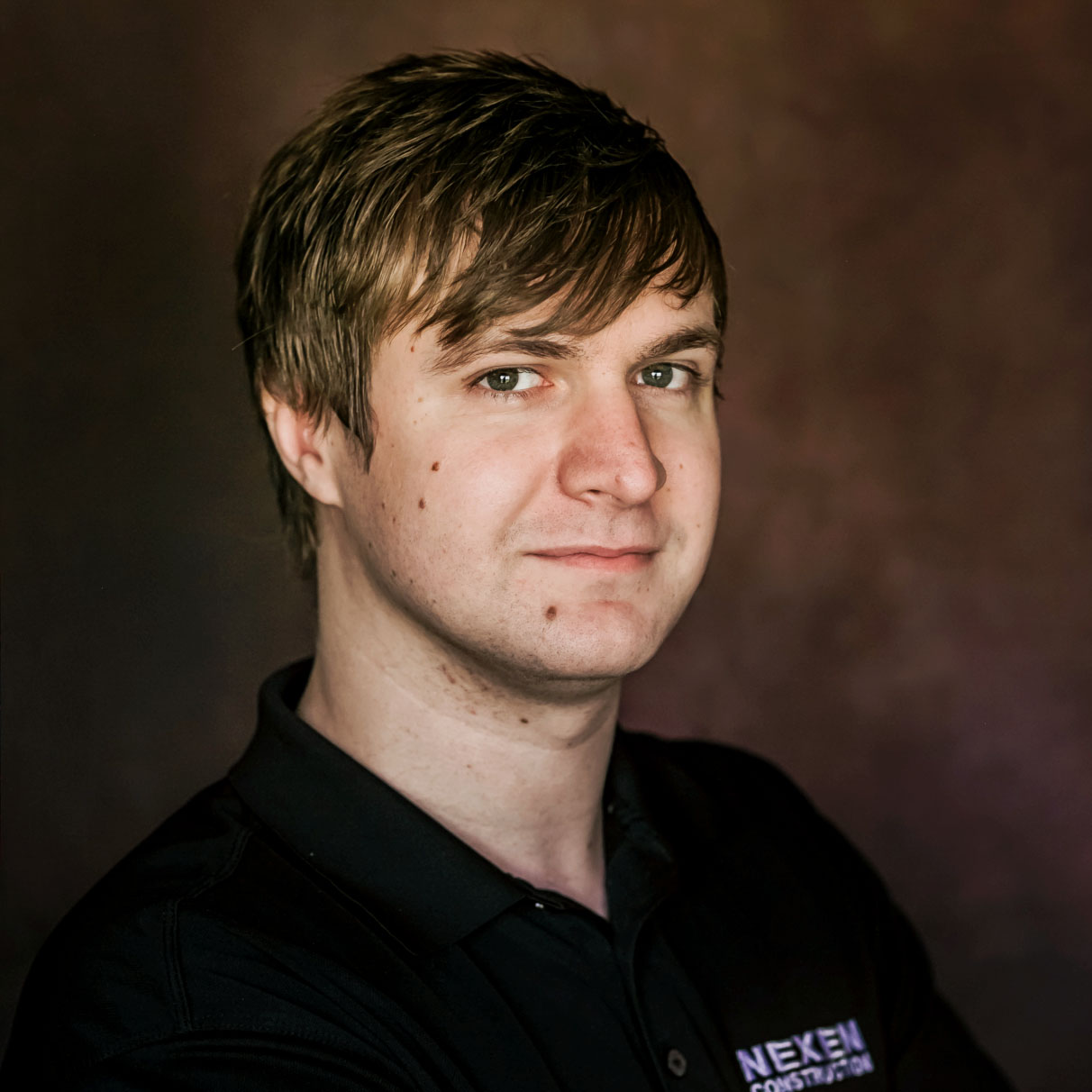 Caleb Fisher
Estimator
I began as a field laborer for Nexen Construction and had the opportunity to train and grow within the company. I am now an Estimator and am looking forward to continual development. In my free time, I like to play my guitar, paint, draw – I enjoy pretty much anything pertaining to art.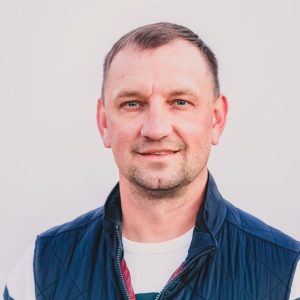 Andrey Dolgopolov
Project Manager
I am a Project Manager at Nexen Construction. I coordinate commercial and residential projects from start to completion. I strongly believe in teamwork and open communication. I work hard to solve issues that arise to ensure harmony in all our projects and that all our clients' needs are satisfied. I have a Master's Degree in Engineering – Technology; before Nexen, I worked as Chief Engineer in the steel and construction industry. I love working with Nexen because Nexen is a big Family. Outside of Nexen, I restore homes, spend time with my family, and travel.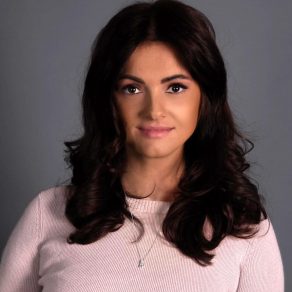 Mariya Glushak
HR Assistant
I joined Nexen in 2021 as the Human Resource Assistant. As I grow in my role, some of my responsibilities include overseeing the essential functions of employee relations, benefits, recruitment, hiring, maintaining records, and establishing effective processes. Prior to Nexen, I was the Activity Director for a retirement community. I led a multi-faceted approach in developing and implementing holistic and creative programs promoting psycho-social wellness for older adults. I bring proven leadership, decision-making, organizational, and communication skills that are essential for a position in Human Resources. I believe that people are our greatest asset, and I enjoy working as a member of a team, solving challenging tasks, and finding creative solutions. My undergraduate degree is in Health Policy and Administration from Penn State University. When I am not busy working, you will find me painting, cooking, reading, outdoors, and trying out something new.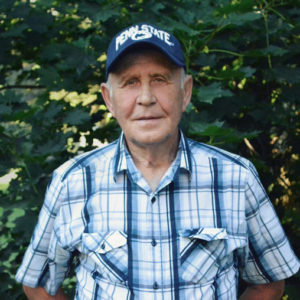 Veniamin "Benjamin" Zhdanov
Nexen Trade Partner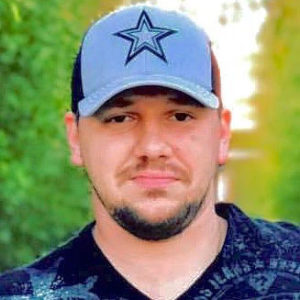 Sergey Shabunin
Nexen Trade Partner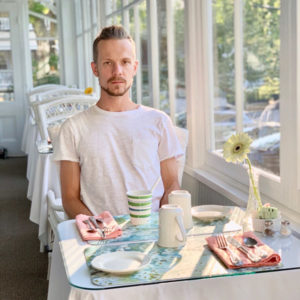 Andrey Anosov
Nexen Trade Partner