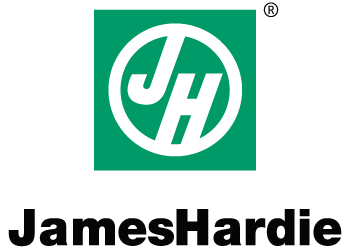 James Hardie Siding
James Hardie is a type of fiber cement siding that is exceptionally strong and resistant to elements and extreme climates. It can mimic natural materials such as wood, but because it's impervious to the elements, it won't retain moisture like natural wood — which can lead to problems like rotting and warping. These climate-resistant properties ensure that your James Hardie Siding will maintain its look and integrity for the lifetime of the building, unlike traditional siding options which require periodic maintenance or replacement. It's also an ideal choice if you're looking for customizable design options for your building project; distinct James Hardie exterior collections allow you to craft every detail of your home.
Environmentally Responsible
Amongst the most common options of siding, James Hardie is a standout if environmental concerns are a priority. Because it will last the lifetime of the building, you won't be creating any unnecessary waste. As an added plus, the James Hardie company is committed to reducing waste and carbon dioxide emissions and they employ various strategies to remain environmentally responsible.
Advantages
Durability. James Hardie siding has been tested and proven to stand up to the elements: hurricanes, UV rays, snowstorms and more. It's also incredibly strong, rot- and insect-resistant and can endure harsh environmental conditions.
Style. James Hardie siding is pliable and customizable; color and style options are virtually unlimited. It can be customized in many different ways to suit your aesthetic needs. Looking to revitalize a historic property? James Hardie allows you to create a historically accurate and architecturally correct finish.
Fire Resistance. James Hardie siding is 90 percent sand and cement, making it extremely fire-resistant. It won't ignite when exposed to a direct flame, nor will it contribute fuel to a fire.